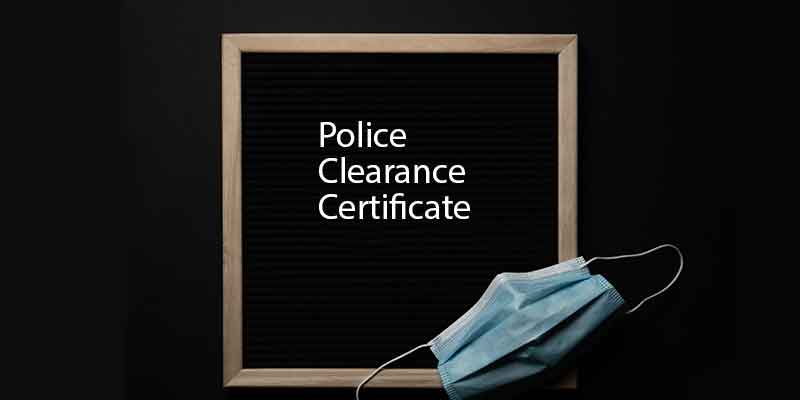 A police certificate is an official identification document given to determine any criminal history kept by an individual due to a background check performed by a country's police or government department. A legal official record of any criminal record (arrest/punishment/proceedings) that the claimant may have in the issuing country/residence is the Police Clearance Certificate. Police Clearance Certificate, Certificate of Conduct, Certificate of Good Character, Criminal Records, Certificate of Criminal Clearance, Citizen's Certificate (in Hong Kong), National Police Background Test / Police Inspection, for example (in Australia). For a criminal record check, applicants will need to apply for fingerprints and other personal information.
Why Police Clearance (PCC) is required?
To apply for a Pro Card and to immigrate to European countries, employment visas are required for government and quasi-government agencies, banks, and major companies, and apply for a job card that needs clearance, naturalization and licensing, name change, etc. If you are an expat preparing to leave the UAE, it is best to collect them if you want to immigrate to other countries. The credential is used for immigration and for various reasons, such as starting work before beginning work at the request of an employer. When moving to another country, naturalization, schooling, etc., are also required.
Can same PCC be used in multiple countries?
Each certificate in the UAE is intended for use in only one country. Where clearance is required for use in more than one country, individual applications for each country must be submitted. When applying, an option to request an English or Arabic version is open.
What is the Procedure, requirements and validity of Police clearance certificate?
• The applicant must have completed his residence visa in Dubai for minimum 6 months (including past years visa).
• Certificate will be issued within 3-4 days (vary based on application).
• Following documents are required for the process, emirates id copy, purpose of certificate, E-mail address, Mobile number, Fingerprint verification (some cases).
• The validity of the certificate may vary widely. UAE police clearance certificates are valid for three months from the date of issue as mentioned on the certificates.
• Former drug or alcohol addicts would not be issued certificates to work for educational establishments as Bus Drivers.
Our Supreme Features:

Free Collection & Delivery

Easy Payment

Secure and Confidential

Quality Service
Ready to Get Started?
Click here to get the quote, on of our friendly advisors will get back to you as soon as possible.
Kindly Email us info@uaeattest.com or call us on +971 43 80 4700, +971563471786