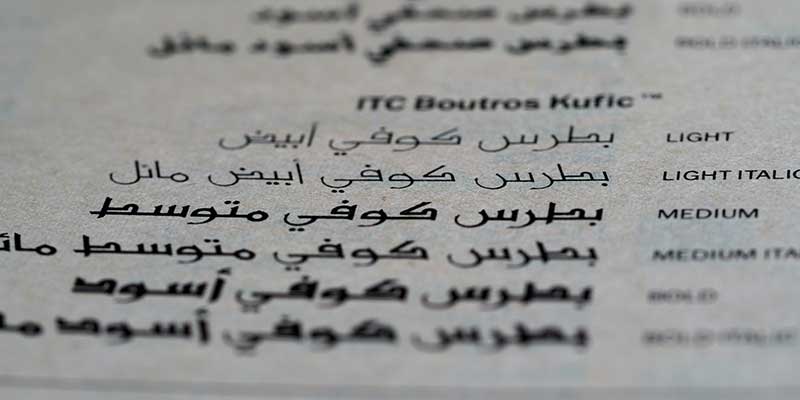 The translation of legal and personal documents is a skill needed by the current diverse global community. The Tafsir translation has completed the supply of accredited translation services. The translation of legal and personal documents is a skill required by the current diverse global culture. The Tafsir translation has completed the supply of certified translation services. Tafsir Translation has gained a reputation as a UAE Translation Services and Dubai Translation Services Accredited Agency. Our work is recognized by the Ministry of Justice of the UAE and approved by all Government Departments and Foreign Embassies based in the UAE. Valuable client revenues include law firms, banking and financial companies, attorneys, advertising agencies, immigration consultants, public relations agencies, computer agencies, and training agencies/institutions from our legal translation from Arabic to English and English to Arabic. And actors from every corner of life.

We insist on the highest standards and respect our customers' confidentiality as a valuable asset in legal translation for our commercial activities. The top priority of a team of highly-skilled, experienced, and trained translators of Tafsir translation is the timely completion of authentic and entirely permissible legal translation at a fair price. At the heart of our sight is the satisfaction of having achieved timely and effective translation services at our customers' convenience anywhere in the UAE. We can translate all documents related to legal translation, such as court judgments, affidavits, memorandum of association, immigration documents, contracts, deeds, etc., with constant aesthetic and linguistic ability.

Learn about TAFSIR Attestation/ Translation in UAE?

If you are in a quandary about choosing an expert legal translator in Dubai for your documents, a very reliable, experienced, and reliable translator, agency like Tafsir Translator in Dubai can assist you with authentic and reliable translation services in more than 55 fields and over 75 languages across the UAE, as it is used only by the most experienced and professional translators to complete your projects. The Tafsir translation in Dubai understands that the records of the person who traveled the most have become necessary for business purposes or other reasons. Today's world is full of scams and jokes, so the choice of a competent translator appears to be a significant translation. We assist companies and individuals every day by translating all kinds of documents from and into about 200 languages, including major languages such as English, Arabic, Urdu, Hindi, Russian, French, Spanish, Portuguese, Chinese, Bengali, Tagalog/Filipino, Japanese, Punjabi, German, Malay, Telugu, Vietnamese, Korean, Turkish, Italian, Thai, Persian, Polish, Ukrainian, Romanian, Dutch, Nepali, Hungarian, Greek, Swedish, Italian, and many more.

At Contact Legal Translation in Dubai, serving our clients with an emphasis on professional integrity has always been the mainstay of our business operations. Indeed, a highly responsible and effective translation agency, such as Tafsir Translate in Dubai, plays an essential role in linking society with a culturally rich economic core, such as the UAE. The Tafsir Translation in Dubai, boasts over 55 years of professional work and professional team in creating accurate and balanced translations in more than 75 regions and over 75+ languages. As the UAE government's administrative language is Arabic, any document that you submit or process through any government department in the UAE requires a legal translation from its original language into Arabic.


When do you require Legal Translation of a document?

For instance, you're working in the UAE. You want your spouse to sponsor a residency visa. It would help if you got your marriage certificate approved in your own country and then the UAE Ministry of Foreign Affairs. After you have received your marriage certificate from the Ministry of Foreign Affairs of the United Arab Emirates, you must legally translate it into Arabic before sending the document to the Immigration Department.

English To Arabic Translation

The planet has more than 400 million Arabic speakers. If you want to succeed in your business in the Middle East, translating documents and materials relevant to your goods or services into Arabic is crucial. We can solve all forms of legal, technical, medical, financial, and other documents professionally. Expert translators handle all the translations.

We have a skilled team of English Arabic translators who provide legal, scientific, financial, medical, marketing, and other documents and materials with high-quality Arabic manuscripts and translations.

How does Tafsir Translation work in Dubai?

Ø The client sends their translation document requirements to our office via email or in person.

Ø We are sending our representative documents to our professional translators.

Ø Our translators translate standard / legal documents into their preferred target language (languages).

Ø Translated documents will be sent to our proofreading expert team.

Ø Translated documents will be sent back to the client.

Our Supreme Features:

Free Collection & Delivery

Easy Payment

Secure and Confidential

Quality Service
Ready to Get Started?
Click here to get the quote, on of our friendly advisors will get back to you as soon as possible.
Kindly Email us info@uaeattest.com or call us on +971 43 80 4700, +971563471786